This is a couple of months old, but I just read it and am very saddened and worried about the accuracy of this. The second article, which I have posted after this makes me feelsomewhat better about it, but does anyone know anything?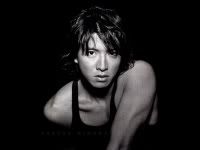 Jan 13, 2006
The Straits Times
BEIJING - Japanese actor Takuya Kimura and singer Shizuka Kudo, who married in 2000, are heading for a divorce, website sina.com reported.
The website reported two Japanese weeklies as saying on Wednesday that the two had been on bad terms since the middle of last year. A third party had been fingered as one reason for their alleged falling out.
Kudo has reportedly been seen out with another man. Kimura has also been having disagreements over family matters with Kudo and her mother since her father, who used to be the buffer, died last July.
The reports also said Kudo has been going against her husband's objections to plan a comeback and has been accepting work in commercials.
Rumours of the rocky marriage first emerged on New Year's Day after Kimura was seen crestfallen while rehearsing for the Red-White Song Contest TV show. The couple have two young daughters.
Crisscross Shukan Post Watcher
January 18, 2006
Several big celebrity couples headed to the divorce courts at the end of last year — Hidetaka Yoshioka and Yuki Uchida, Atsuro Watabe and Rikako Murakami, to name two. And there is one more to come, according to a rumor that is quickly spreading throughout the celebrity gossip world.
"There was a leak that a tabloid newspaper was about to scoop the story on the divorce between (SMAP singer) Takuya Kimura and Shizuka Kudo by running it on the front page of its New Year's Eve or New Year's Day editions," said one magazine reporter. "All other media were trying to confirm the rumor as soon as they heard about it." But nothing happened and there was no story.
However, the rumor even reached Hawaii. "I heard that during an interview, Kimura said that things weren't so amicable with Kudo," said Masaru Nashimoto, a celebrity reporter who was gathering gossip at the time in Hawaii, a favorite getaway for many Japanese celebrities during the New Year break.
Apparently, there were several stories behind this rumor.
Kimura used to take his daughter to and from school on his beloved Hummer, but he hasn't been doing so as of late. Kimura and Kudo used to surf together, but they haven't done that recently.
The couple has two kids and they need more space, yet they still live with Kudo's parents. They bought the land next to the house to build their new home three years ago, but there has been no construction work so far.
And lastly, one reporter reveals another story to nail down the rumor.
"In order to participate in the PTA of the American School that their daughter attends, Kudo began taking English lessons," the reporter said. "But the teacher-student relationship evolved into a love affair and Kimura later found out about it."
Kudo was also seen walking with another man, not Kimura, in the Daikanyama area. "Seeing her with another man fueled the rumor even more. Many were convinced that the English teacher was the man seen with her," said the reporter.
However, as expected, the couple denies the rumor. "There were calls from every tabloid newspaper imaginable in Japan around 8 p.m. on Dec 30, but the rumor isn't true. As for English lessons, she isn't taking any at all," said a spokesperson for Kudo's agency.
"The couple is nowhere near getting divorced. We would like to know who started all this," said a spokesman for Johnny's Entertainment, Kimura's agency. (Translated by Toshiya Fujii)
3rd article
SMAP heartthrob Takuya Kimura and his squeaky-voiced singer spouse Shizuka Kudo are set to split -- at least that's what Japan's tabloid media would have people believe, according to Shukan Shincho (1/19).
"There was this rumor that all the sports (tabloid) newspapers were going to run the divorce story on their front pages of their New Year's Day editions. It didn't end up working out that way. But there were reports that, toward the end of last year, one of the top executives of Burning, a talent agency that runs the agency that looks after Kudo, gathered a bunch of reporters and asked them to find out who'd spread the rumor of a divorce."
An insider from the English conversation school where Kudo takes classes has been cited as the source of the salacious story snippets.
Takuya Kimura
"Everybody was talking about how one of the couple had found a new 'friend' of the opposite sex, but it turns out this news was actually a deliberate leak," an editor for the entertainment section of a woman's magazine tells Shukan Shincho. "Apparently, what's going around on the grapevine now is that the couple's kids have gotten older and Shizuka's got more spare time on her hands. She wants to get her singing career back into swing full-time, but Kimura wants her to stay at home."
Kimura and Kudo have two young daughters. But there are plenty of people out there who would like to see the family split.
"In an Internet poll of the celebrity couple most likely to divorce, the Kimura-Kudo match ranked top," the entertainment beat editor says. "There are loads of fans who expect them to call it quits."
SMAP's decision to ease the firm control over its destiny held by its talent agency, Johnny & Associates Inc., has also fueled divorce talk.
"Johnny's would love to see Kimura divorce," the sports rag hack tells Shukan Shincho. "If he can become a movie superstar as he gets older, he's going to attract plenty of attention from unmarried fans."
But through all the hints of disharmony, there are others who argue the opposite.
"All this innuendo started because during some year-end TV show somebody wrote down the couples' initials as the most likely pair to part," glitterati reporter Kozo Inoue tells Shukan Shincho. "But I doubt Kimura and Kudo will divorce. They've probably got the best relationship of any celebrity couple in the entertainment world." (By Ryann Connell)
credits :: soompi & Crisscross & Azncinema/ Aurifera